Article originally posted on www.insuranceneighbor.com

(opens in new tab)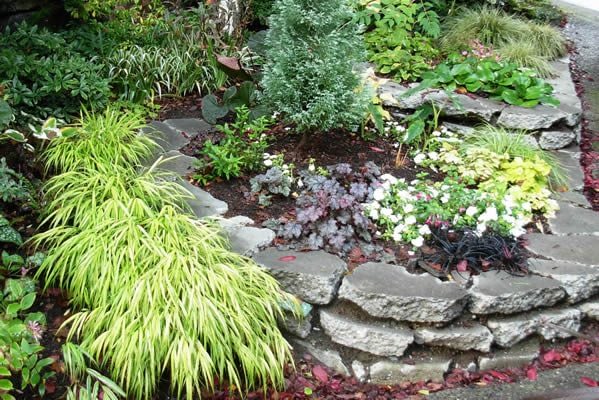 If you are looking to increase the aesthetic value of your home, it is important you take the time and effort to make improvements that do not add significant, long-term costs to you or future owners of the home. Having a garden filled with flowers, plants, or even vegetables and herbs is one of the most cost-effective ways to beautify your home and add to its value. Of course there are many actions you can take to give your garden and home a new-found appeal. The key is to be resourceful and creative. Here are just a few tips to help you get started:
Find out what drought-tolerant plants and flowers can be incorporated into your garden. Having a garden that does not require extensive watering will lower your monthly household expenses while at the same time leaving you with a beautiful garden year-round.
Search for plants native to the local area, as these types of plants have already proven to do well in this type of climate.
Herbs, vegetables, and fruit-bearing trees can also be planted in a garden to give it a unique look and allow you and your family to have fresh organic-grown food for years to come.
One of the most basic water-saving tips for a home garden is to add a pebble or rock creek that can go from the downspout of your rain gutter directly into your garden. Any water collected in your rain gutter will then flow naturally into the rocks and soil.
Add a bench or two where you, your family, and your guests can sit and enjoy nature's beauty just steps away from your home. Repurposed tables, chairs, and other household items can also add a certain flair to a home's garden.
Plant a few trees in places where you want to have shade in future years. Be sure to plant the trees away from your home or any concrete paths as a tree's roots can often grow far and wide. Having carefully placed trees will also help cool your home during those hot summer months.
Having a compost pile out back or installing a compost bin in your kitchen is a resourceful way to provide your garden with the nutrients it needs without having to incur additional expenses or introduce chemical fertilizers into the soil. Gardens tend to thrive when natural materials such as food waste and fallen leaves are used to fertilize the soil.
Last but not least, tend to your garden. Pull any weeds, prune the hedges, and keep your garden well-maintained. In some cases, this action alone may be all it takes to improve your home's natural charm.
Most people take a lot of pride in trying to make their home a safe and comfortable place for their family to live. One of the most neglected yet noticeable features of a home is its yard, so taking the time to beautify your home with a garden can be extremely beneficial to you, your neighbors, and the community at large for many years to come.
We take pride in being able to provide homeowners with the peace of mind in knowing their home, yard, and everything they have worked so hard to build is covered in the event of an unfortunate accident or natural disaster. Our homeowners insurance policies offer coverage for primary dwellings, as well as for most outlying structures such as garages, sheds, and fences. Most policies also include personal property coverage, loss of use coverage, liability insurance, and more.
The time to estimate the value of your home, garden, and property is now, not after an accident or other type of incident has resulted in serious injury or loss. A homeowner will only be able to seek damages for property and loss up to the maximum covered under the terms of the homeowners insurance policy. If you do not have sufficient coverage, you could be forced to pay out of pocket to rebuild your home or get any medical attention that is the result of the accident or disaster. There is no reason to leave yourself vulnerable when we have the knowledge and skills to help you accurately determine the amount of coverage that will keep your family safe.
To find out whether you have sufficient coverage, we recommend you contact us so that we can have a personal home insurance agent meet with you at a time and place that works with your schedule.
Filed Under: Personal Insurance
|
Tagged With: Homeowners Insurance