Article originally posted on www.insuranceneighbor.com

(opens in new tab)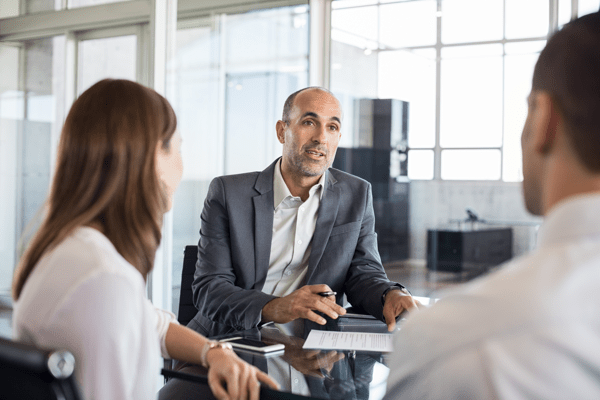 Buying life insurance for the first time can be a bit confusing, but our agency is available to help you through the process. Here we have outlined the steps you will need to take to purchase a life insurance policy.
Learn the Lingo
Half the battle is knowing the life insurance terminology. Use a good glossary to get a full understanding of terms such as:
Beneficiary: The person or entity that receives the insurance benefits after you die.
Death benefits: The amount of cash paid out to your beneficiaries after your death.
Policy: This is the document that details your coverage, death benefits, and premiums. It also lists the conditions that must be met for the benefits to be paid out.
Premium: The amount you pay annually or monthly to keep your life insurance policy in effect.
Coverage: Basically, this is the amount of the death benefit that will be paid out. With certain types of life insurance policies, it may also include cash value that can be borrowed against or redeemed before death.
Term life insurance: This is pure life insurance. Your premium pays for the death benefit that will go to your beneficiaries. "Term" refers to the period of time your life insurance policy will last.
Decide How Much Life Insurance You Need
Take stock of your present and future expenses and what your family would need if you were not there to provide for them. You want to ensure that your spouse will be able to keep up with the mortgage and other payments and that future expenses for your children, such as college tuition, are covered.
Get Quotes and Select a Life Insurance Policy
We can assist you with this step of the process by providing you with quotes that will feature your premiums and the amount of coverage.
Gather the Documents You Will Need for the Application Process
Having all the necessary documents on hand makes the application process go smoother. Documents you will need include:
Driver's license, birth certificate, or other proof of identity, citizenship, and age
Proof of income (pay stubs, tax return, letter of employment, bank statement, etc.)
Proof of residency (mortgage bill, property tax statement, rent receipt, or lease)
Complete the Application and Phone Interview
The application will call for more in-depth information than was needed for a quote. You may be asked to provide your social security number and to authorize your healthcare providers to share your health information with the insurance company. The phone interview is conducted to confirm the application and possibly to get more information about your lifestyle.
Final Steps in the Process
After the application process is complete, you may be asked to get a medical examination. This is a free exam that takes approximately 30 minutes. Then you wait for underwriter approval. If your application is approved, all that is left for you to do is to sign the documents and pay for your policy. Life insurance can give you peace of mind knowing your loved ones are provided for in case the worst should happen to you.
Filed Under: Life Insurance
|
Tagged With: Life Insurance